The Totems are a range that I handbuilt in response to the changing seasons. The fertility, the wisdom and the peace that is found in the landscape, I hope to embody in these upright, silent pieces. Arms outstretched and feet firmly planted, they are also vessels and look monumental full of the the harvest of the hedgerow.
All pieces are handbuilt from stoneware, decorated with slips using paper and wax resist, then fired to 1260°. I work in groups of 3/5 and each piece is unique.
I often use imprinted plants, such as Cowparsley and Honesty. I am drawn to their achitectual qualities as well as the clear graphic line they create, which contrasts with the washes of translucent slip.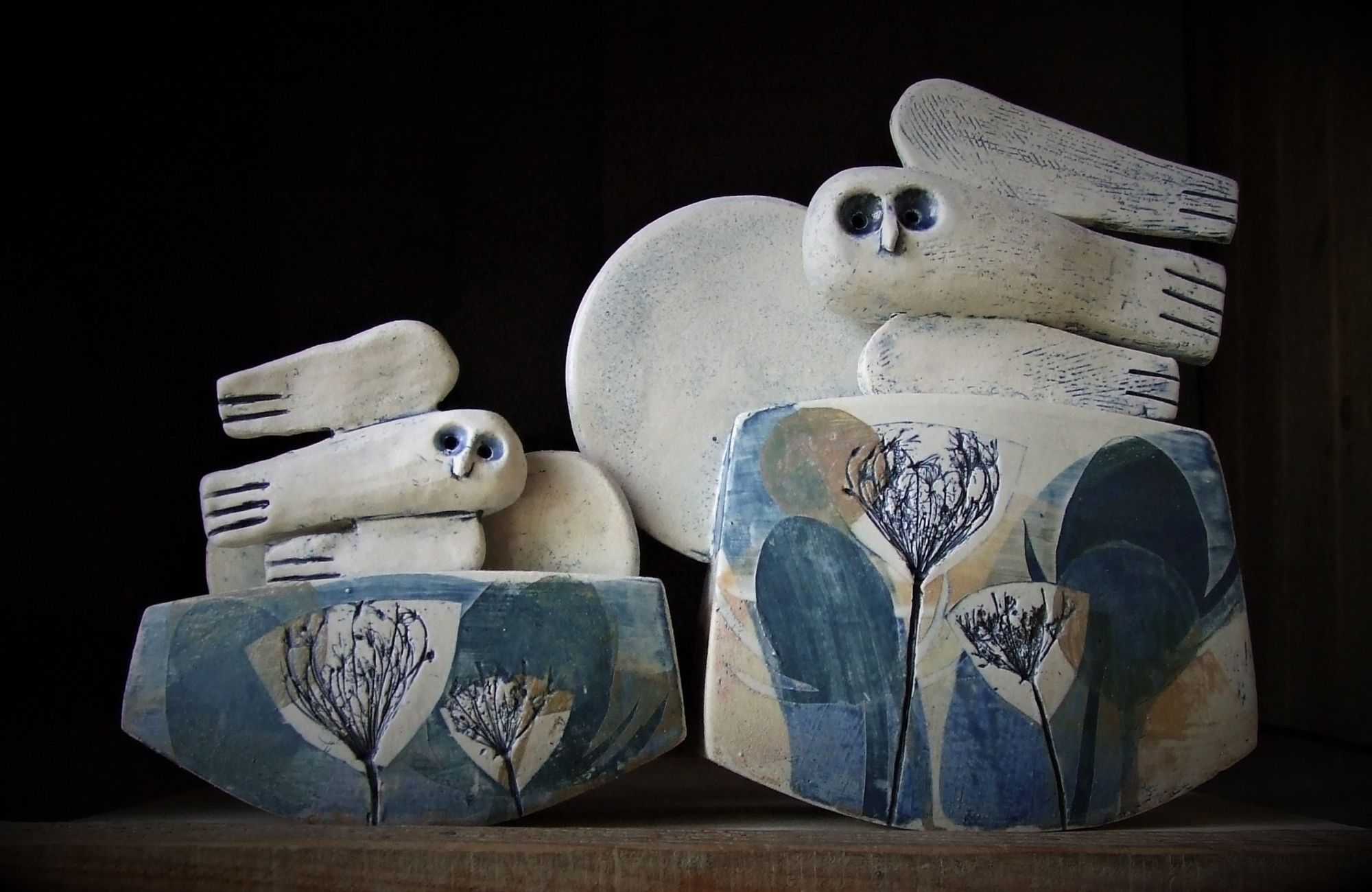 Sometimes I feel the need to populate my pieces. The spirit of the animal is always present in the landscape, tracks, feathers, scats, nests are all evident if you look closely. Owls and foxes traverse my dreams.