Inspired by nature, made by hand.
Ceramics designed and handmade by Mollie Brotherton in SW France.
Welcome to my website where you will find images of current work, news and information of open studios, workshops, exhibitons and galleries of both past work and the newest pieces before they reach the galleries.
Each piece is hand made and hand decorated in my rural studio tucked deep in the wilderness of south west France.
Please feel free to contact me if you have any questions about my work, stockists or classes, or sign up to my newsletter for invites to online sales and courses.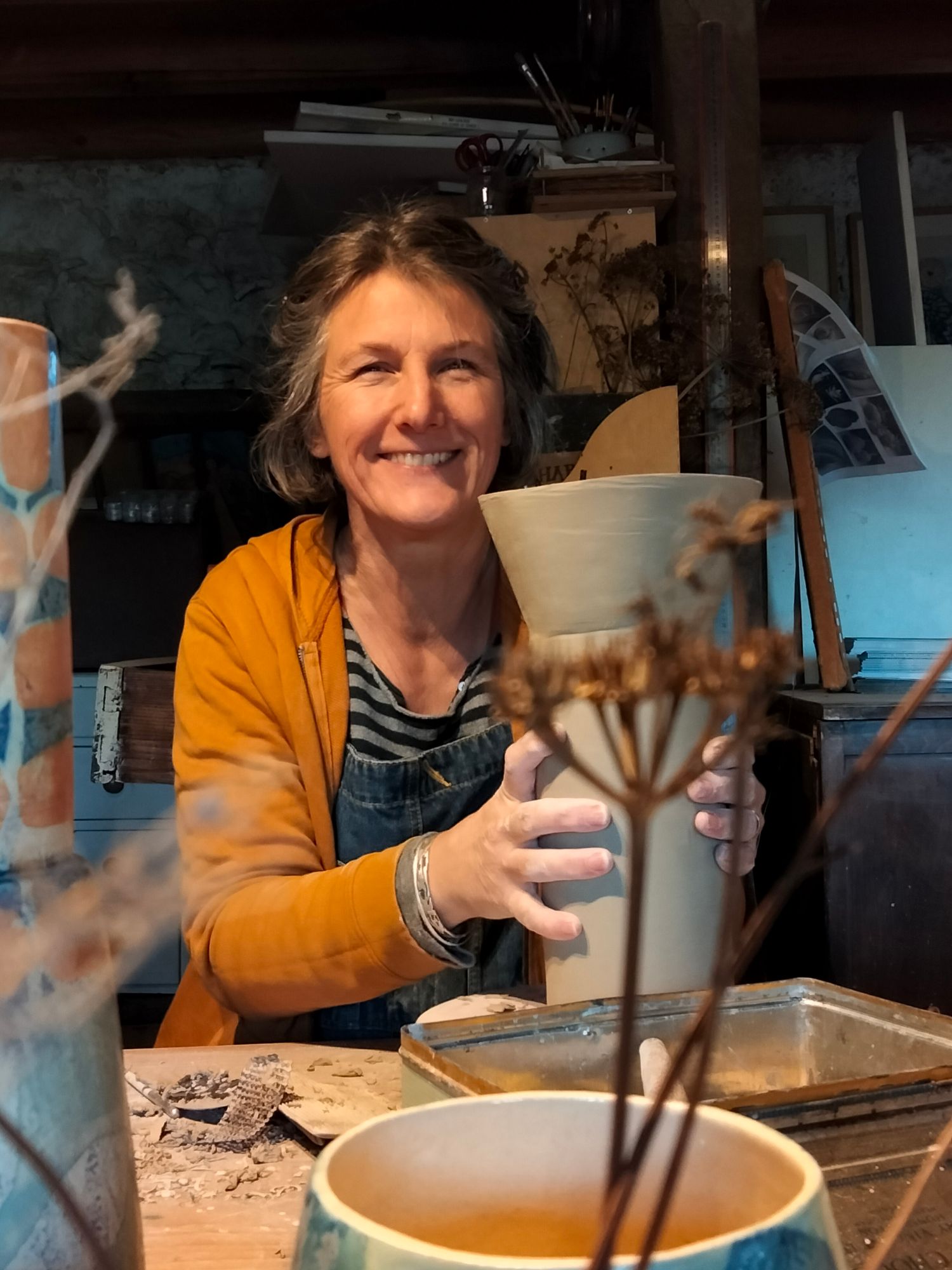 New for 2023 - Video Workshops
Part 1 - Ideas and Inspiration, come and leaf through my sketchbooks and explore my creative process. 30 minutes
Part 2 - Impressions and Construction, learn how to construct a square based vase, along with top tips and a rummage through my tool box. 30 minutes
Part 3 - Slips and Surface, discover my decorative process from paper stencils to scrafitto. 1 hour