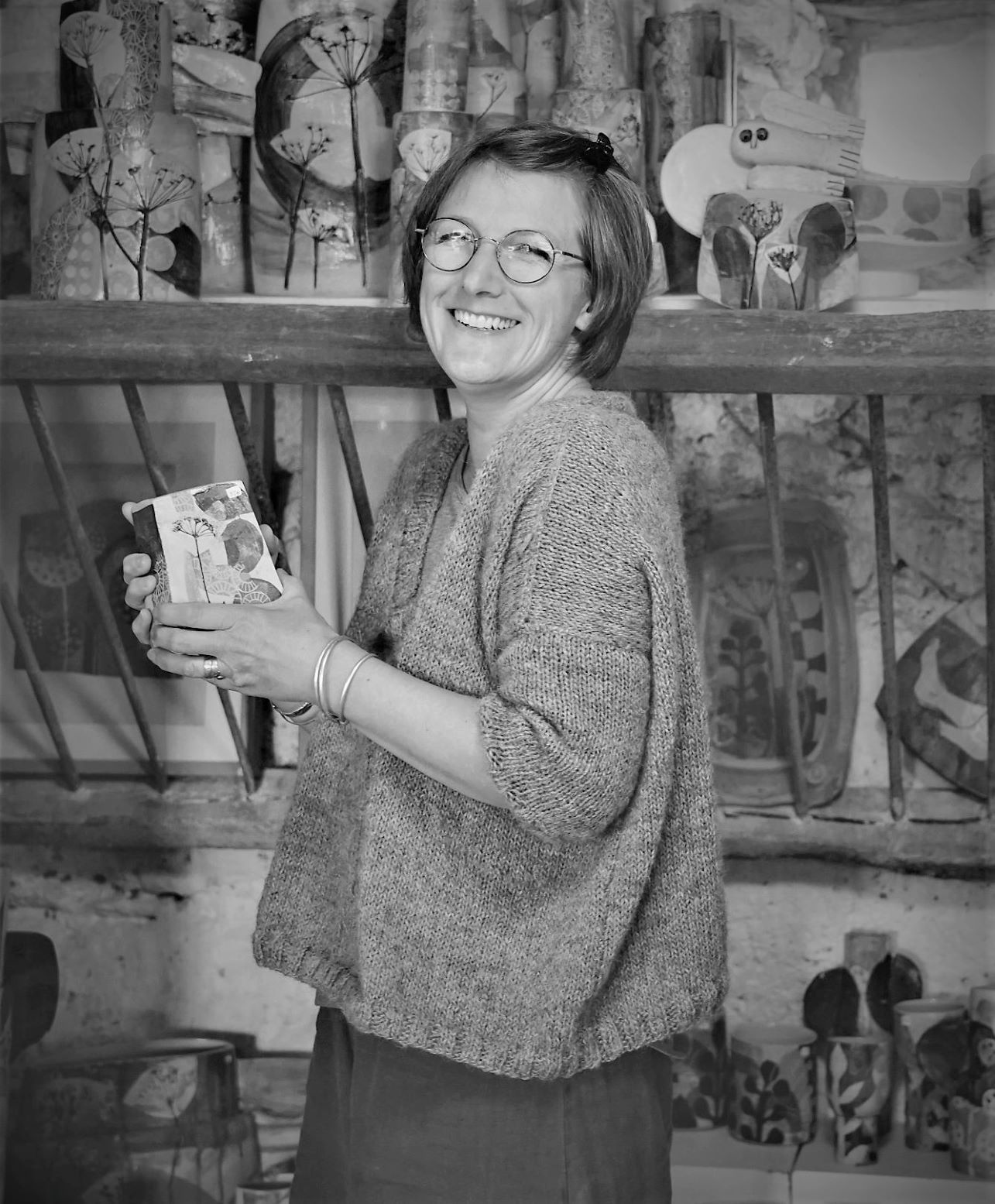 Hi, my name is Mollie.
I, like so many potters, am preoccupied by the idea of "the vessel" and I make work that holds, supports and celebrates nature. My principle range are vases that hold bunches of informal flowers from the hedgerow, grasses from the meadow and feathers and treasures from the forest.
The medium of clay provides the perfect material in which to express my thoughts and ideas about the wonder of the wildness around us and handbuilding techniques allow a medative and reflective pace of work.
Every piece is hand built using a variety of techniques but slab building is core. I impress rolled clay with plants, found objects and blocks that I have carved by hand, cut and then assembled. Colours are applied in many layers using slips and paper resist and the drawn line is added through scrafitto. I then use oxides to enhance textures and plant forms after a bisc firing. All my work is made from grogged stoneware and fired to 1260°c in a gas kiln.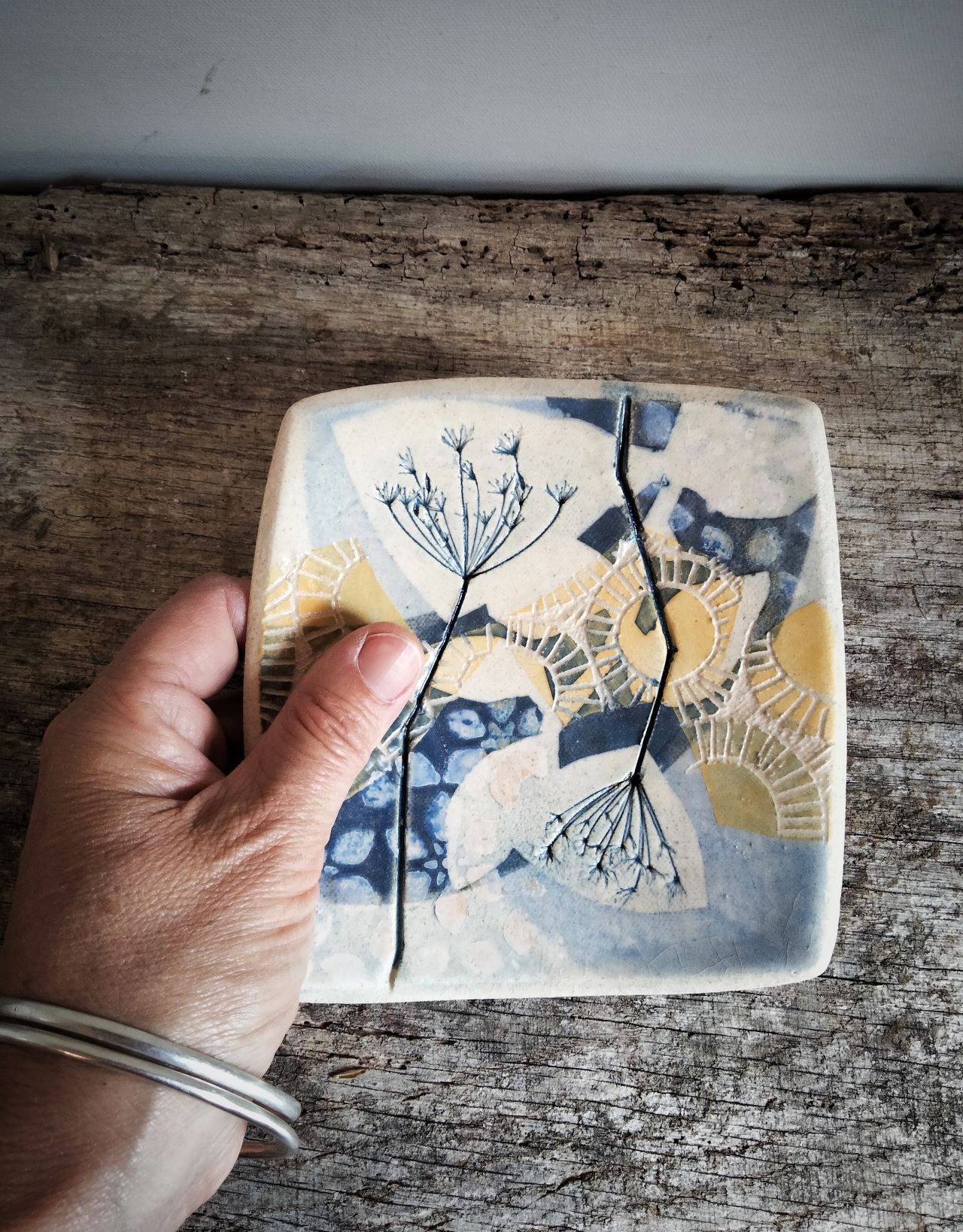 I have been working with clay since I graduated in 1997 with a Masters degree, and I have exhibited widely throughout Europe. My work is held in many collections worldwide and is available to buy both on-line and in many galleries and boutiques, please see the list of stockists or you can use the contact page to talk to me directly.
If you are interested to know more about my work and thoughts please visit my Facebook page and/or Instagram, all the links are below.
You can also meet me personally through regular online chat forums where I discuss my work and demonstrate techniques. Details get sent out through my newsletter along with discount codes, please sign up for more information.
I also run regular classes and courses here in SW France.